INTELLIGENT COMPUTERS FOR MODERN RAIL AND TRANSPORTATION APPLICATIONS
COMMUNICATION, CONTROL AND COMPUTING - COMPLETE PRODUCT PORTFOLIO FOR RAILWAY AND TRANSPORT
Modern vehicles for public transport by rail or road have control, monitoring and information systems for a range of essential functions like condition-based monitoring and maintenance, air conditioning and heating, traction control, brake control, door control, lighting and powerpack.
Vehicle gateways are used to enable a common communication platform. Real-time passenger information (RTPI) based on current vehicle positions, infotainment functionality and automated fare collections (AFC) are provided on board the vehicles. These systems support satellite positioning, data logging, wireless data communication, retrieving data, and can be integrated with other embedded electronic systems.
As environments are often harsh and narrow, computers in transportation applications must be robust and compact. They are typically networked by fieldbuses (MVB, Real-time Ethernet (TRDP, PROFINET, CIP) WTB, CAN, IPTCom) increasingly also by safe Ethernet variants.
To fulfil the rail- and road-specific environmental and development quality standards, we work with market-proven procedures, technologies and components. Our solutions are always compliant with EN 50155 (railways) in all its parts or ISO 7637-2 (automotive E-mark) and SIL 4 capabilities.
PRODUCTS IN RAIL APPLICATIONS | ON-BOARD & WAYSIDE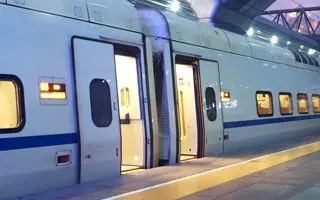 Door Controller Communication Interface
For the connection to the train communication network (MVB, HDLC, IPTCom, TRDP, TCP/IP UDP, CIP, PROFINET), leading door manufacturers rely on duagon interface cards. The communication interface controls, for example, whether the door should open or close or on which side of the train the doors should open. Vice versa the VCU (Vehicle Control Unit) receives status and diagnostic information about the doors. Firmware updates are of course, how else should it be, also uploaded via the interface card.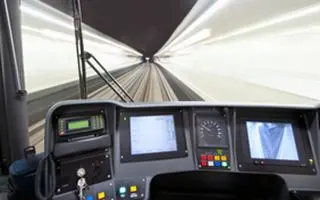 Driver Desk HMIs for Trains and Coaches
The driver desk in a coach or bus enables the driver to access various data, e.g. information about the route and traffic or live pictures from internal surveillance cameras. Additionally, these displays can be used to print and validate tickets.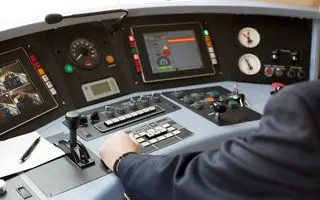 Diagnosis and Maintenance Systems
In one application, a predictive maintenance system is combined with passenger information services like pending seat reservation, current trip information and potential connections. The platform takes care of all data transfer between individual trains and the railway company's central servers via UMTS/LTE, WLAN and GPS.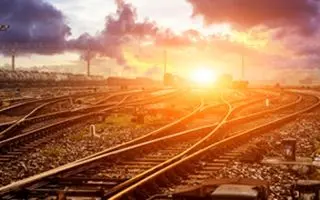 Track Measurement
Maintenance of tracks is usually performed by special machines and during nighttime when railway traffic is lower. In this application the online track measurement is done with regular trains, replacing specialized measurement trains.