MEDICAL GRADE COMPUTER BOARDS AND SYSTEMS FOR HEALTHCARE ENVIRONMENTS
Reliable, compact and longterm-available embedded electronics for use in vital applications
Electro-medical devices for medical imaging, patient monitoring, ventilation and anesthesia, diagnosis, therapy and treatment and laboratory engineering can be created using reliable computer components developed and produced according to medical standards, especially for vital applications like medical ventilators or robotic surgery, which need a redundant design to safeguard the patient's life.
All our products are designed and engineered with a focus on long-term component availability, open standards and easy integration into any application. The high quality of all our products is guaranteed by the strict execution of in-depth tests during the engineering process, and our internal test laboratory is accredited by the German accreditation body DAkkS, which covers tests for EMC, environmental simulation and safety of electrical equipment for railway and industrial markets. This ensures that our products meet all requirements and all needed standards.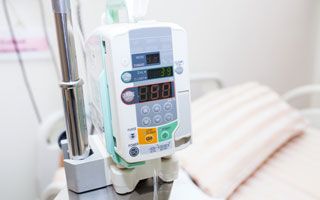 Infusion Pump Gateway Computer
Infusion pumps ensure safe intravenous administration of drugs to patients in both critical and routine situations. They deliver the needed drugs with high accuracy and consistency, thus preventing overdosing.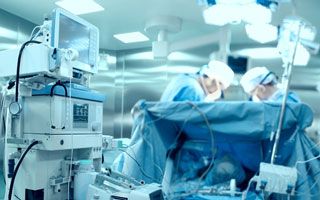 Robotics Surgery
A tele-robotics surgical system with tactile sensing capabilities controls the quick insertion and replacement of surgical instruments independent from the patient's positioning on the operation table. Simultaneous use of up to five of its robotic arms, operated by one or two surgeons can be controlled.