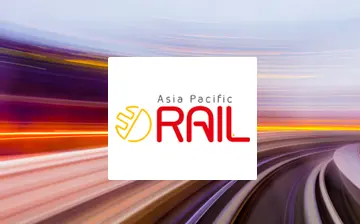 15 – 16 September, 2021
duagon is participating in the Asia Pacific Rail conference, which hosts many technical discussions around digital transformation, cyber security, smart asset management and brings operators and vendors together.
We welcome you to join our presentation on "How to build a cybersecure rolling stock network" on Wednesday, September 15 at 2:50pm, held by Sueda Turk, Technical Sales Manager APAC at duagon.
We will explain our approach on cyber security within our products portfolio to provide an idea how we foresee overcoming the cyber security challenges that railway industry is facing.