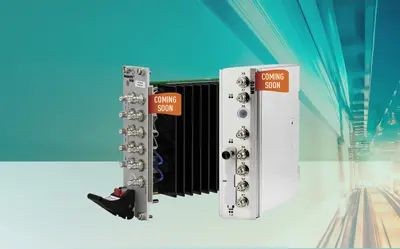 In rail transport fifth generation (5G) mobile communication systems enable more reliable, secure and higher data transmission rates thus allowing for a more flexible and efficient operation. For predictive maintenance, diagnostics server, internet-on-board or back-office communication, for example, duagon has developed two new embedded applications with wireless 5G via a M.2 card slot.

Nuremberg, July 2022 – Both the new rugged CompactPCI Serial carrier board as well as the new modular DIN-Rail system are designed for an operating temperature range of -40 °C to +70°C (+85 °C). For harsh and mobile environments such as rail onboard or rolling stock, wayside and industrial automation the new carrier board is conformally coated and features to 19" CompactPCI Serial systems. The DIN-Rail extension however provides flexibility in built-to-order configurations, making it possible to combine with further extension modules.
Find out more about the DIN-Rail mountable module here
Find out more about the CompactPCI Serial carrier board here

Both communication modules will be presented at the InnoTrans 2022 in Berlin.