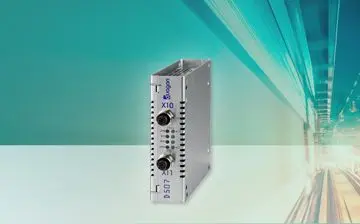 The D507 is an Ethernet-to-Ethernet gateway with two hardware Ethernet interfaces.
The gateway is optimized for the different railway specific realtime protocols like: CIP, TRDP, IPTCom, Profinet, TCP/IP.
It can be used as a protocol converter or as a network separation gateway.
It is also available as security gateway that separates two Ethernet networks to each other.
Supports various Ethernet protocols
Two separated Ethernet interfaces with two MAC addresses
User programmable
Battery powered