为工业 4.0 准备的工业控制系统和自动化计算机
用于成套工业自动化应用的智能工厂计算机集成制造和生产控制系统。
自动化电子产品应该通过测量和控制技术优化驱动系统。在这一领域,能源效率已成为最重要的问题。
自动化应用包括工业机器人、机器和过程控制(印刷、纺织、铣削、陶瓷、封装)、质量检验、诊断和测试、安全和能源系统、供水或供气管理、视频监控系统、人形机器人、交通信号灯和速度控制甚至电影摄像机。
如果计算机故障导致代价昂贵的停机,则这些应用是任务关键型应用,如果故障导致损失或死亡或环境破坏,则这些应用是安全关键型应用。这些应用需要可靠的计算机组件以及安全的计算机架构。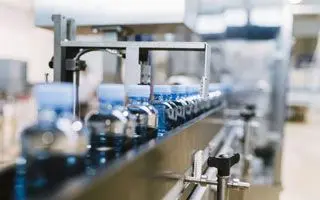 Bottling Facility Control
The CompactPCI PlusIO CPU board supervises the fluid levels during the bottling process and controls the production line machinery accordingly. The board is connected to two digital cameras via Ethernet that capture the necessary video feed.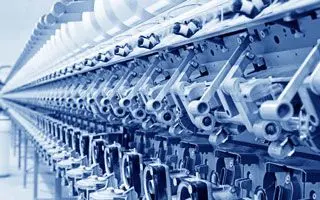 Textile Machine Supervision
These Human-Machine Interfaces are used in the interaction with different types of textile machines like (ring) spinning or winding machines, controlling operation of the machines as well the processes, data storage and management.