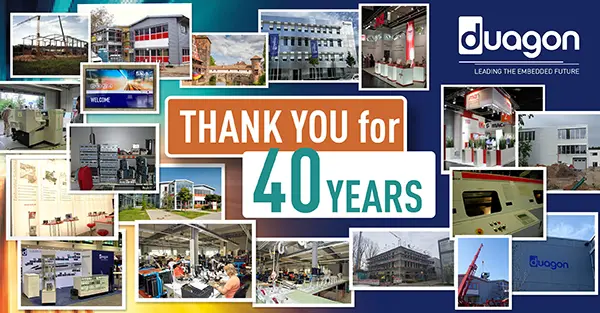 The last 40 years have been characterized innovation and motivation, as well as the perseverance to master all the challenges faced over the past few years. This, among other things, has contributed to the fact that today duagon is one of the top players in the international rail industry and stands for quality and reliability.
An anniversary is always a nice occasion to celebrate and look back on the times we have been through together. But an anniversary is also an opportunity to reflect and say THANK YOU.
THANK YOU to all our colleagues at the Nuremberg site, especially those of you who have been working here for many decades and have also laid the foundations for the site's development. Without all your tireless efforts, we would not have achieved this sustained success!
We value each and every member of our duagon team and are looking forward to continuing working together on exciting new future innovations.