REGISTER TODAY TO FIND OUT MORE ABOUT OUR EMBEDDED TECHNOLOGIES AND HOW THEY CAN BE ADAPTED TO YOUR APPLICATION
We currently offer web sessions for the product groups:
DIN-Rail Systems & Box-PCs
Gateways
Networking & Switches
Safe Computing
Interfaces
Our team of experts will be available to explain the most important functions, application possibilities, and to answer questions.
Registration is possible for any region and time zone - please select the date and time that suits you best.
Send us a contact request
Our team is here to help you find the best product for your application.
Are you not sure which product is best for your application and would like us to contact you, then please let us know by submitting the contact request below, or phone your nearest duagon local office.
Join the team leading the embedded future
Would you like to join our team? Our dedicated sales team work together with our customers and our product managers to shape and realize comprehensive solutions tailored to meet individual application needs.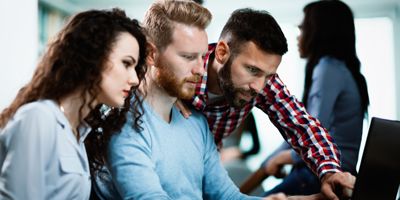 Careers
As an ambitious team of professionals in an exciting industry, we're always looking for passionate and talented people to join us.