Madrid High-Speed Line - Levante
Design and development of the ERTMS system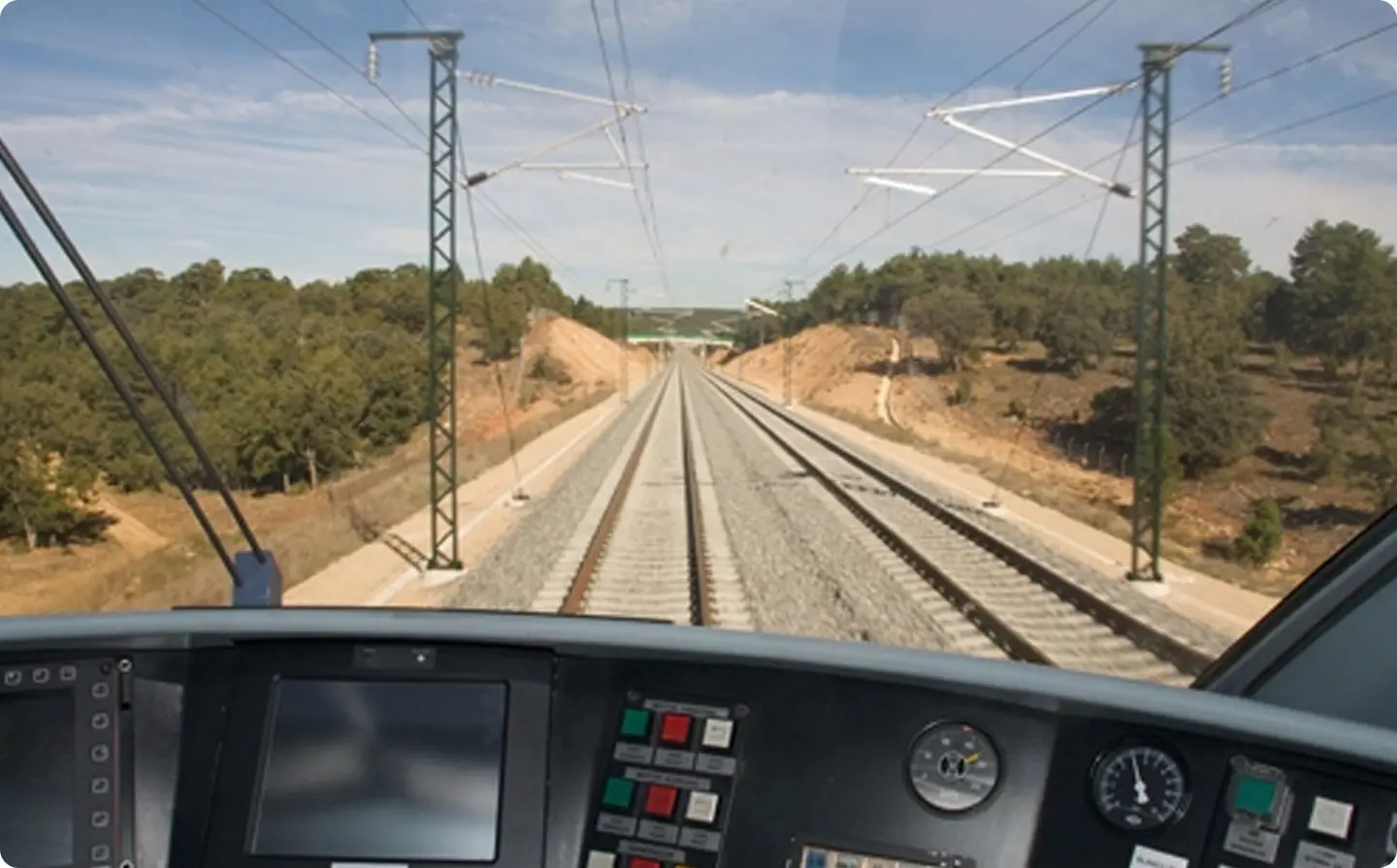 The requirement was the design of Madrid-Levante high-speed railway line's ERTMS system. This line provides the eastern part of the Iberian Peninsula with high-speed transit, allowing passengers to travel from Madrid to Eastern Spain in just over 1,5 hours.
The implementation of improvements in the ERTMS system was crucial since these trains are capable of reaching a speed of 350 km/217 mi per hour.
Equipping and designing of the line's ERTMS system.
Interlocking and trackside engineering.
European Rail Traffic Management System
Design and implementation of equipment