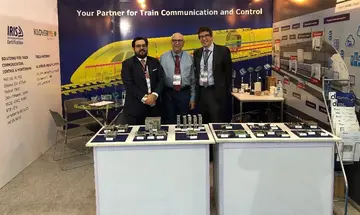 The International Rail Coach Expo (IRCE) 2018 was the first international exhibition and conference for the rail transportation industry in India that focused especially on rail coach and train sets.
The IRCE was organized by the Confederation of Indian Industry (CII) in association with the Integral Coach Factory (ICF), Ministry of Railways, Government of India, and was held from 17 to 19 May, 2018 at ICF Grounds, Chennai, India.
We exhibited our rail computers for train communication and control. Please visit our website for rail and transportation computing for more information on our complete railway solutions and key products.
Thank you to everyone who visited us at the expo. If you would like to schedule a follow-up appointment, pleases contact your nearest duagon sales department.
Should you have any questions about any of our products or would like more information and assistance in finding a system for your specific application, please contact our support team, or use our online contact form.